Enamel quality vision automatic test VAT 14.0 VAT 14.0
The system purpose is to automate the enamelling qualitative evaluation in a production line area, where the boilers are handing by hooks on a guideway, replacing the one which in fact now is an operator manual action and for this reason it's subject at judge error and lack of objectivity.
The type of detectable qualitative defects is rather large and it includes chromatic variable, thickness variable, intrusion of foreign bodies, etc. Detectable defects are dividing in two macro categories: recoverable whit a next product re-elaboration (revision) and not recoverable, whose detection necessarily involves the production waste of the product. Clearly the absence of defects leads the approval to continue along the production line.
To automate this valuation process (revision/waste/ok) by internal video inspection boiler, it has been studied a system who works as next indicative scheme, in order to analyze the entire inner surface, compatibly with the productive rate and the morphologic differences of production models.
The machine is realized to dimensions such to receive 3 parallel test boilers, to not slow down the production rate. Each boiler is evaluated by 3 different optic, each dedicate to different inspection zone: lower cup, ferrule and higher cup, that implies the overall use of 9 video inspection system.
The machine automation in the its complex movements is realized by servo assisted systems (n.6 brushless axis) managed by multi-axis drive system, besides the pneumatic handling system.
The lightning of the inspection area is handled by the led system whit power and orientation to allow a uniform diffusion of the light avoiding that captured image is over or underexposed. Furthermore, the illumination color is suitably operated according to the optics in use for a more effective detection of the defect.
The analysis software of images, developed by proprietary technologies, it is based on procedures developed specifically for the elaboration by "Color Segmentation" and "HSL advanced filtering" techniques to different levels of intensity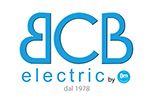 BCB Electric S.r.l.
soggetta a direzione e coordinamento da BM Impianti Srl - P.IVA 01440380416

Via 1°Maggio, 4 60010 Barbara (AN)-Italy P.IVA/C.F.:00398450429 Tel. +39 071 965407 info@bcbteam.com - Cookie Policy